This project will consist of three "film reviews" from Shakuntala, Pocahontas, and Lord of the Rings. I believe that their "heroic" characters and their respective conflicts draw similar conclusions. I am setting out to show a pattern in characters perspective storytelling over time. It should start as origin, to "original", then to the final rendition. Hopefully this will all make sense in the context that will be provided below and that you will enjoy the theory that I intend to lay out.
Shakuntala
Full Title: The Recognition of Shakuntala
Director: Kalidasa
When Produced: 4th-5th century
Produced in: Northern India
Genre: Play
Setting: The Himalayan foothills
The story of Shakuntala is one of redemption, love and triumph. King Dusyanta begins as a flawed character that embarks on a heroes journey when he causes a curse that affects a woman he is interested in. Shakuntlana teaches Dusyanta how to grow outside of his ways. Dusyanta is a perfect character to model off of. It makes for great character development all while creating a great hero. Dusyanta has to overcome both himself and the curse in order to achieve what he has wanted all along. He sets out for love and relentlessly fights for it by improving himself along the way. "May kingship benefit the land, and wisdom grow in scholars' band. May Shiva see my faith on Earth, and make me free of all rebirth". Dusyanta has evolved to become selfless and take care of his family, land and kingdom. This evolution highlights an amazing example of what it means to be a hero and correctly embark on a heroes journey.
Rating: 5/5 Stars
Pocahontas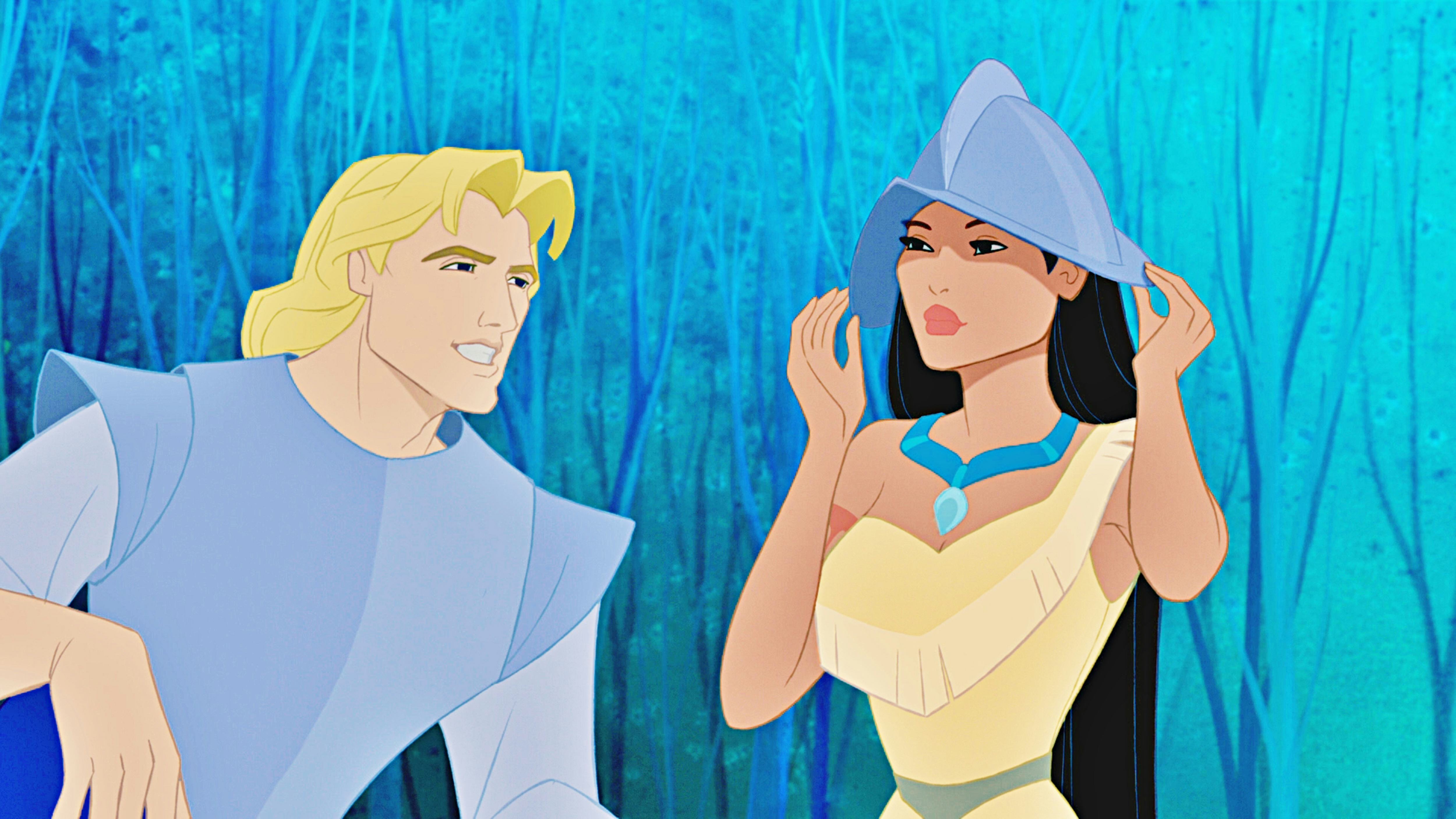 Full Title: Pocahontas
Director: Eric Goldberg + Mike Gabriel
When Produced: 1995
Produced in: Walt Disney Animated Studios
Genre: Animation
Setting: Virginia
Pocahontas is the story of the woman herself meeting John Smith during the colonialization of North American soil. John Smith's character is a gross mutation of the character of King Dusyanta. The dichotomy between him and Pocahontas is toxic. He arrives and brings violence with him (Governor Ratcliffe) that results in conflict between the Europeans and the Native Americans. He essentially sets a fire and puts it out to Pocahontas' amazement. Eventually she goes as far to say "This is the path I choose father, What will yours be"? This puts the Native Americans in a position where they are the ones who are just as bad as the European aggressors. This is a fantastical form of heroism in order to paint John Smith as a hero. This film will leave a confusing taste in your mouth, albeit a bad one.
Rating: 1.5/5 stars
Lord of the Rings
Full Title: The Lord of the Rings: The Fellowship of the Ring
Director: Peter Jackson
When Produced: 2001
Produced in: Australia
Genre: Fantasy Adventure
Setting: Middle Earth
The Lord of the rings trilogy is a multi-million dollar franchise that is revered by millions of people. The issue is, one of it's protagonists is guilty of being a white savior. This character is similar to John Smith, but in a much more subtle way. There is a common enemy like Shakuntala's "Durvasas's curse" and unlike Pocahontas' conflict. The conflict with Aragorn is that after initiating the journey to deliver the ring to Mount Doom, his journey is altered by an elf. Arwen is considered royalty amongst her people. Aragorn falls in love with her and she becomes his motivation to rid the earth of evil. "Why do you fear the past? You are Isildur's heir, not Isildur himself. You are not bound to his fate" This results in him constantly inserting himself into each and every situation that can turn the tides of war. Aragorn is treated as a hero for his victories in battle but is left morally corrupt due to his motivation. This runs contrary to King Dusyanta, who is clear in is motivations. The subtleness completes the cycle in the progression of the evolution of heroism in romantic storytelling.
Rating: 3.5/5
What Does this Mean?
The pattern that we see in analysis vs review is that I'm sure that most of us have seen or consumed at least one or more of these pieces. Alone these pieces are unique, but together we can draw comparisons throughout. These stories specifically are geared towards heroism in men and love interests being the motivation. The reason why these stories specifically are so important is because they highlight the timeline of how stories are told. Granted, there is a large jump from 400-500 all the way to 1995, I think we can recognize the drastic difference all while understanding the comparative nature of each piece. Without analysis, reviews can get lost in the weeds with nothing to compare it to. Pocahontas, LOTR, and Shakuntala all are great pieces when alone, but when looked at collectively, we get something else entirely.
Throughout these three stories I noticed a trend that I felt to be quite alarming. There seems to have been an abandonment of traditional storytelling in the aspect of making the story flow better, for a cheaper rendition of the heroes' journey. Shakuntala's story had evolution, a sense of character development. Then we got the story of Pocahontas which had outward white saviorhood as listed in the review. Finally we arrived to a newer, more modern form of story; The Lord of the Rings. This was the hardest to cover because I've noticed this in other stories I've read as of recent. There is a more subtle form of white saviorhood. The story makes Aragon look great due to his leadership and combat victories. Those qualities overshadow the unsettling nature of the transition from nobility, to selfishness.
Citations:
Shakuntala Quote: Trans. By Arthur Ryder: http://www.yorku.ca/inpar/shakuntala_ryder.pdf
LOTR Quote: Jackson, Peter, director. Lord of the Rings. Werner Bros., 2001.
Pocahontas Quote: Gabriel, Mike and Eric Goldberg, directors. Pocahontas, Disney, 1995.